Fujara-Workshop mit Bob Rychlik
Dies ist ein sehr informativer Film über die Vielfalt der traditionellen slowakischen Flöten. Der tschechische Fujarist und Gitarrist Bob Rychlik erklärt und demonstriert die unterschiedlichen Instrumente auf einem musikwissenschaftlichen Kongress in Washington (USA).

This lecture/performance was presented by Bob Rychlik in conjunction with the American Musical Instrument Society Annual Meeting and in cooperation with the Music Division, Library of Congress.

Bob Rychlik
Film auf YouTube anschauen
"By the way, I will be teaching fujara this year at McDaniel College
for 1 week (1st time in the USA an official class)

http://www.commongroundonthehill.org/11reggateway.html
traditions week 1 (under name " Overtone flutes).
Contact the instructor for more information at
fujara@gmail.com
."

Bob Rychlik

❖ Period 1 ~ Bob Rychlik

prepared spaces - Projektvorstellung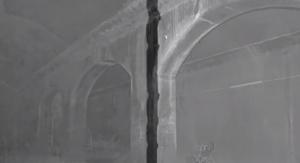 Film auf YouTube anschauen

Marco Trochelmann (Fujara, Hulusi, Mbira)
© tonfinder 2012
Die CD-Veröffentlichung ist für Ende 2012 geplant.

Weiterlesen…